Bangkok Penthouses: 7 high-class living spaces
Experience the ultimate in urban living with a stay at one of Bangkok's seven best penthouses. These gems offer luxury with ample space, great location and breathtaking views. The growing desire for urban living makes condominiums in Bangkok an exciting investment. These penthouses in a great location are not just smart apartments; they are a testament to the city being alive at its best. Located in the heart of Bangkok's bustling city center, these penthouses offer not only a space for events, but also a lifestyle that makes coming home special.
Mulberry Grove the Forestias Condominium
Our first choice is unique in that it is the only low rise building on the list. Located on Bangna-Trad Road, Mulberry Grove the Forestias is not your typical city apartment. It prioritizes sustainability, nature and community with two penthouses, each with more than 1,000 square meters. The surrounding green area makes this place a popular choice for many families.
Price: approx. 267 million baht
Dusit Residences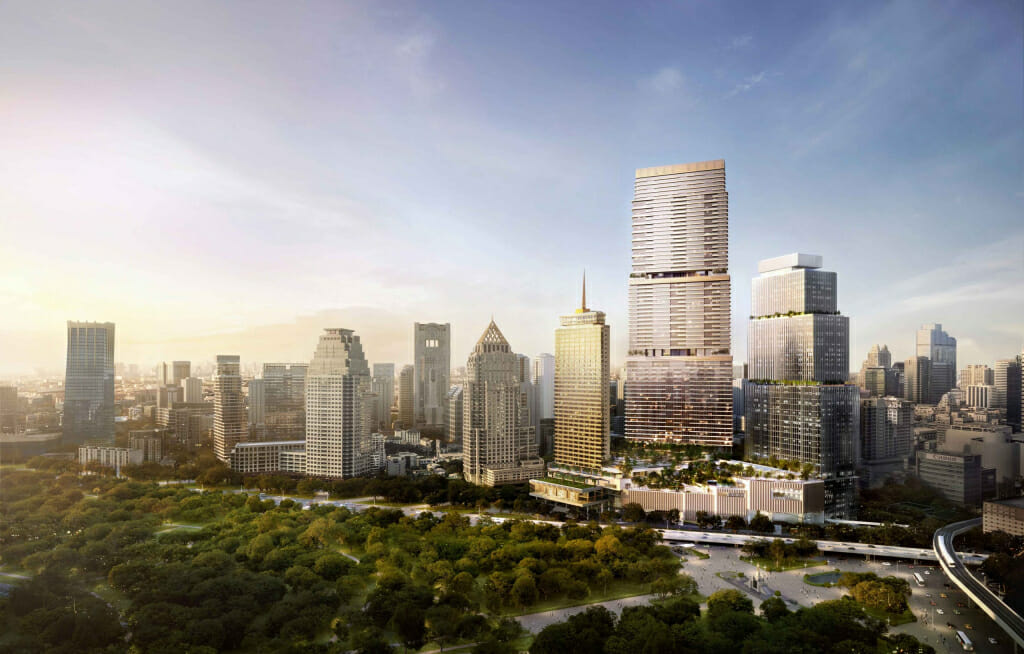 Next up are the upcoming exciting properties in Bangkok – Dusit Residences and Dusit Parkside. The new residence rises at the intersection of Silom-Rama IV, surrounded by busy streets and beautiful green parks. The eight luxury penthouses are expected to have high ceilings and private elevators for privacy and security.
Price: approx. 360 million baht
Scope Langsuan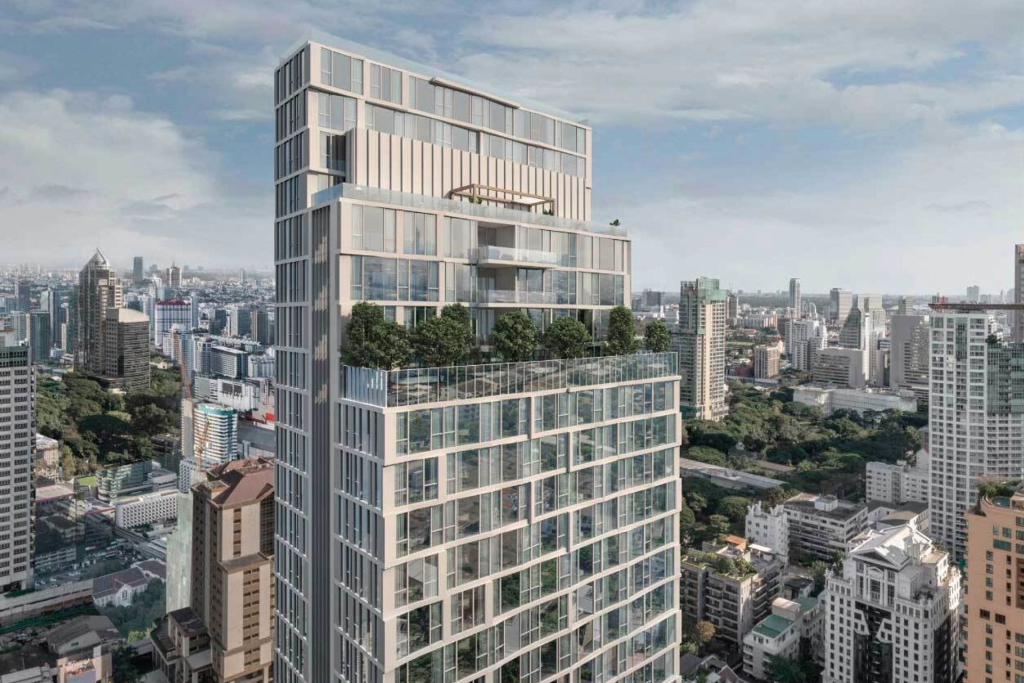 Already enthralling city lovers in Bangkok, the newly built Scope Langsuan is a hot spot on Langsuan Road. Its prime location near shopping, restaurants, parks, and transportation makes it expensive, but it's worth it for special services like personal butlers, valet parking, and top-notch fitness facilities.
Price: approx. 400 million baht
Four Seasons Private Residences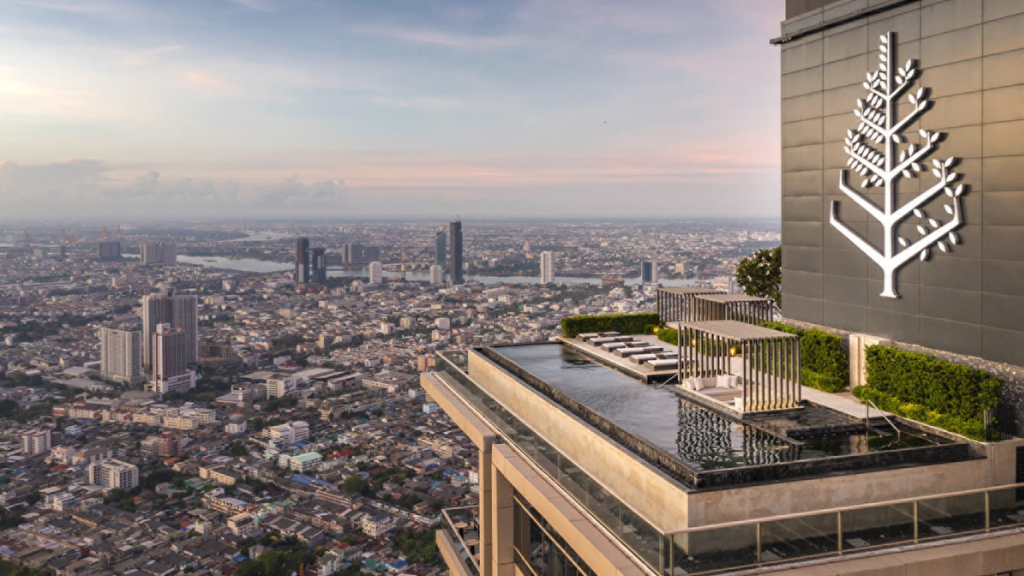 Get ready for the 73-story Four Seasons Private Residences on Charoen Krung Road. It offers the much-loved Four Seasons hospitality in an exclusive living space with premium amenities such as a sky pool, riverside lounge, and sky lounge. The five-room penthouse occupies almost the entire floor!
Price: approx. 475 million baht
The Residences at Mandarin Oriental Bangkok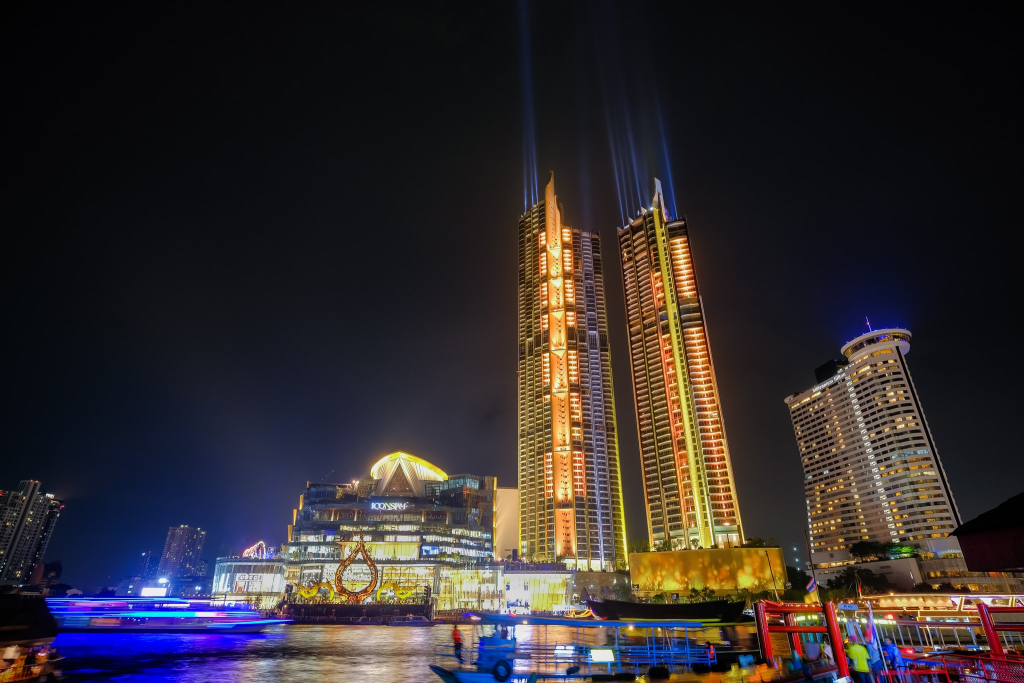 Located in the multi-billion dollar ICONSIAM project, Mandarin Oriental, Bangkok apartments offer an authentic luxury experience. Managed by the five-star Mandarin Oriental Hotel, the top-floor duplex is located on the 51st and 52nd floors and offers stunning river views and all the comforts of home.
Price: approx. 485.9 million baht
98 Wireless
98 Wireless is a masterpiece in Wireless Road, Sansiri's prime residential project. Penthouses and super penthouses start at a hefty price, and the building is part of the luxury league. The most expensive super penthouse is said to belong to a prominent Bangkok businessman.
Price: approx. 650 million baht
Aman Nai Lert Bangkok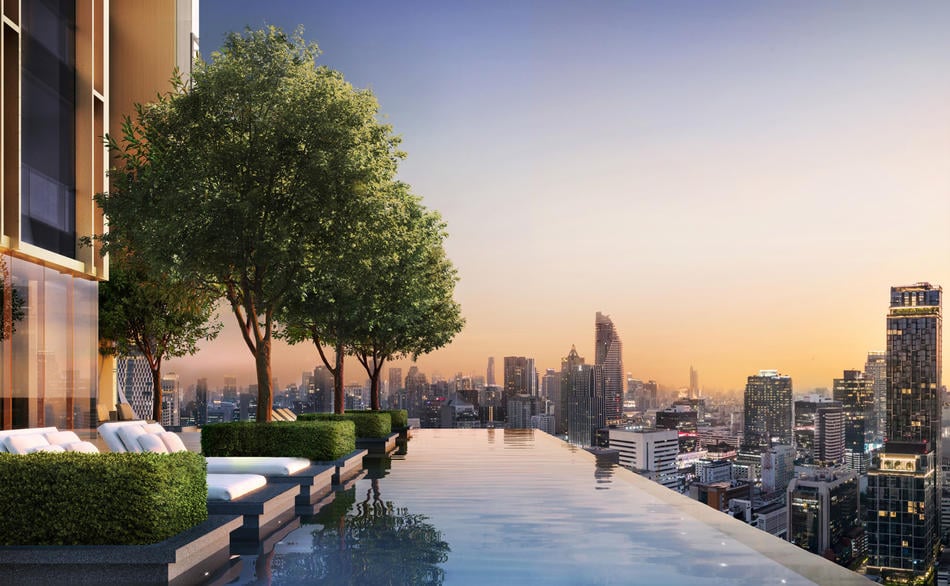 Bangkok's most expensive penthouse is still under construction, but it's already making waves. Aman Nai Lert Bangkok is a 36-story building with 52 hotel suites and 50 residences. The spacious penthouse will offer all the facilities and services of a five-star hotel and is expected to be completed in 2024.
Price: approx. THB 887.2 million
Each of these Bangkok penthouses is a unique blend of luxury, location and lifestyle. So if you're considering investing in high-end property in Thailand, you know where to start looking.